Artificial Romance erforscht unser komplexes, verwobenes und zunehmend künstliches Verhältnis zur natürlichen Welt. Unser Umgang mit nicht-menschlichen Wesen ist von Ambivalenzen geprägt. Die Natur kann Lied und Prosa, Sehnsucht, Nostalgie und Erinnerungen hervorrufen. Wir nutzen sie, um unsere Häuser zu schmücken, unsere urbanen Räume zu dekorieren und als Material, um mit und auf ihr zu bauen. Wir verwandeln, zerstören und vervielfältigen die Natur und hinterlassen bewusst oder unbewusst einen unumkehrbaren Eindruck. Dieses Projekt sucht nach den Überschneidungen von Zivilisation und Natur, nach Versuchen ihrer Integration und Aneignung in unsere eigene Welt und nach unserem eigenen Platz in ihr.

Artificial Romance explores our complex, interwoven, and increasingly artificial relationship with the natural world. Our treatment of non-human beings is fraught with ambivalence. Nature can procure song and prose, yearning, nostalgia and memory. We use it to adorn our homes, decorate our urban spaces, and as material to build with and upon. We transform, destroy and multiply nature, consciously and unconsciously leave an irreversable imprint. This projects seeks out the intersections of nature and civilization, attempts at it's integration and appropriation into our own realm, and the search for our own place within it.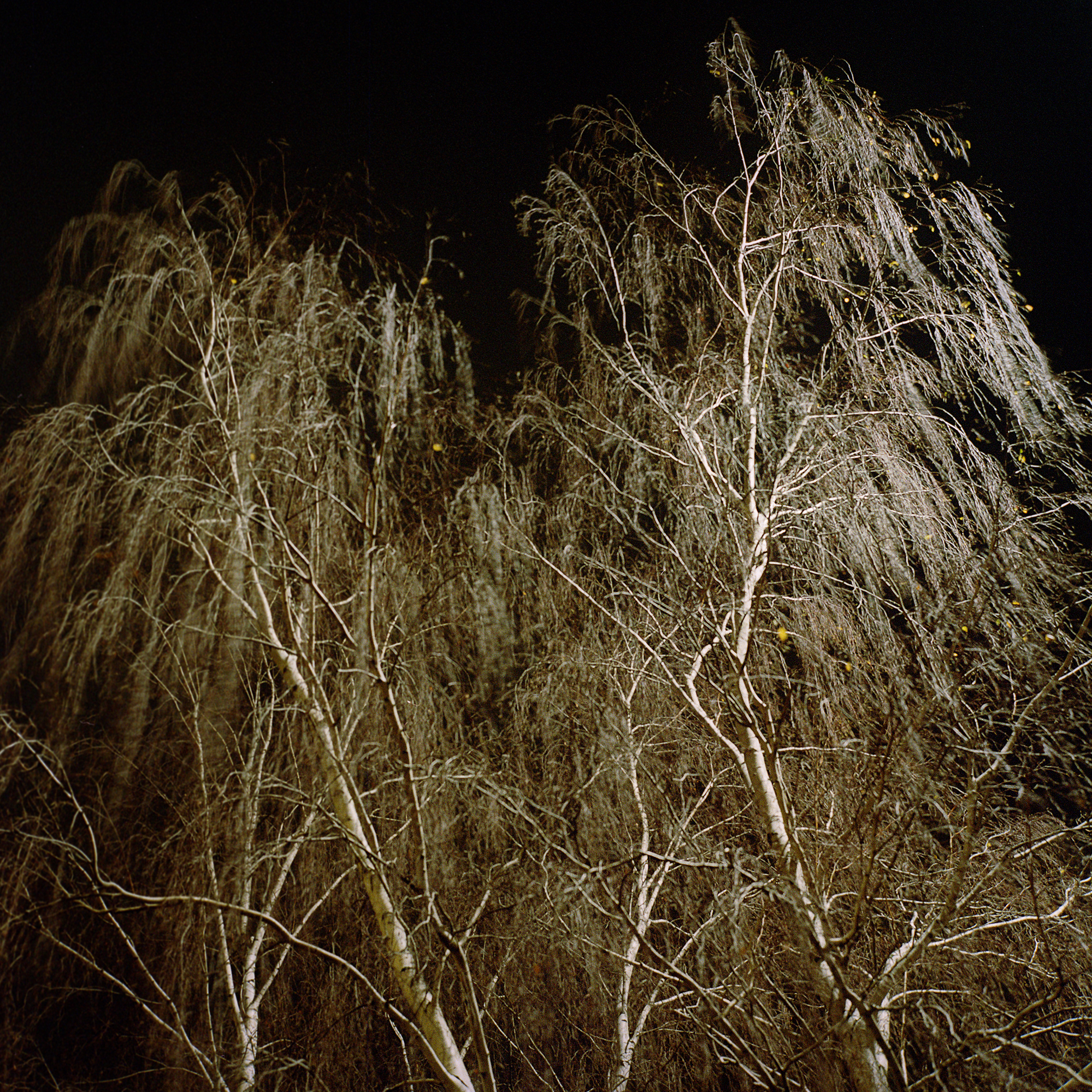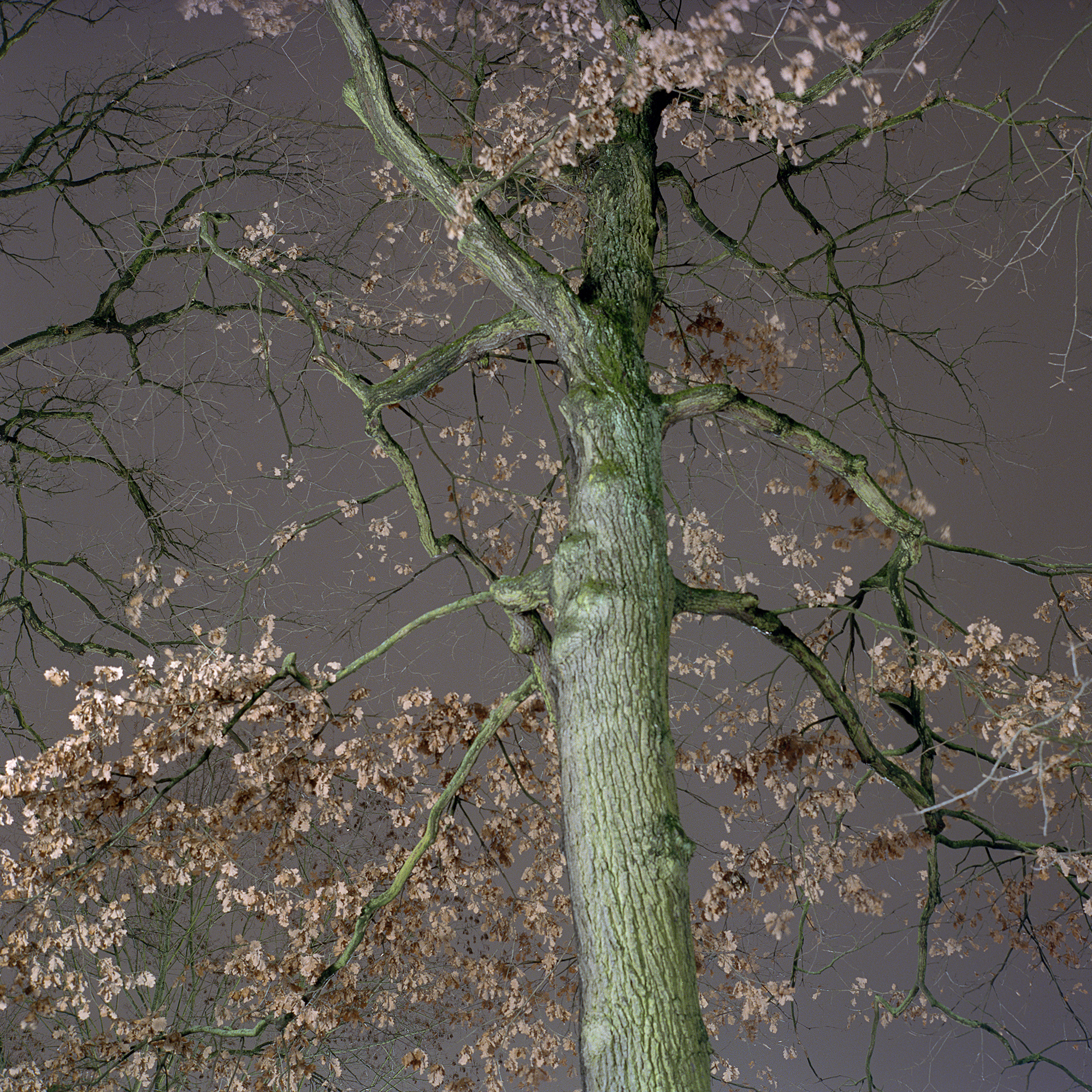 Bäume werden in Städten und Vorstädten auf der ganzen Welt zu dekorativen und funktionalen Zwecken gepflanzt. Sie sehen schön aus in ihren perfekten Reihen, wie sie aus gepflegten Rasenflächen sprießen oder Wege an belebten Straßen beschatten. Doch sie wachsen nur sehr langsam, sind kaum in Bewegung. Man könnte annehmen, sie seien statisch. So ist es schwer, ihre Gesundheit oder ihr Wohlbefinden zu beurteilen. Wären sie an der Seite ihrer Verwandten in einem Wald besser aufgehoben? Ihre Wurzeln verbunden, im Austausch von Wasser, Nährstoffen und Signalen?

Trees are planted for decorative and functional purposes in urban and suburban spaces the world over. They look beautiful in their perfects rows, bursting from manacured lawns or shading crosswalks along busy streets. But due to their slow growth, little movement, appearing perhaps as static, it is hard to discern their health or well being. Would they be better off alongside their kin in a forest? Their roots connected, sharing nutrients, communicating?